Computer Repair Services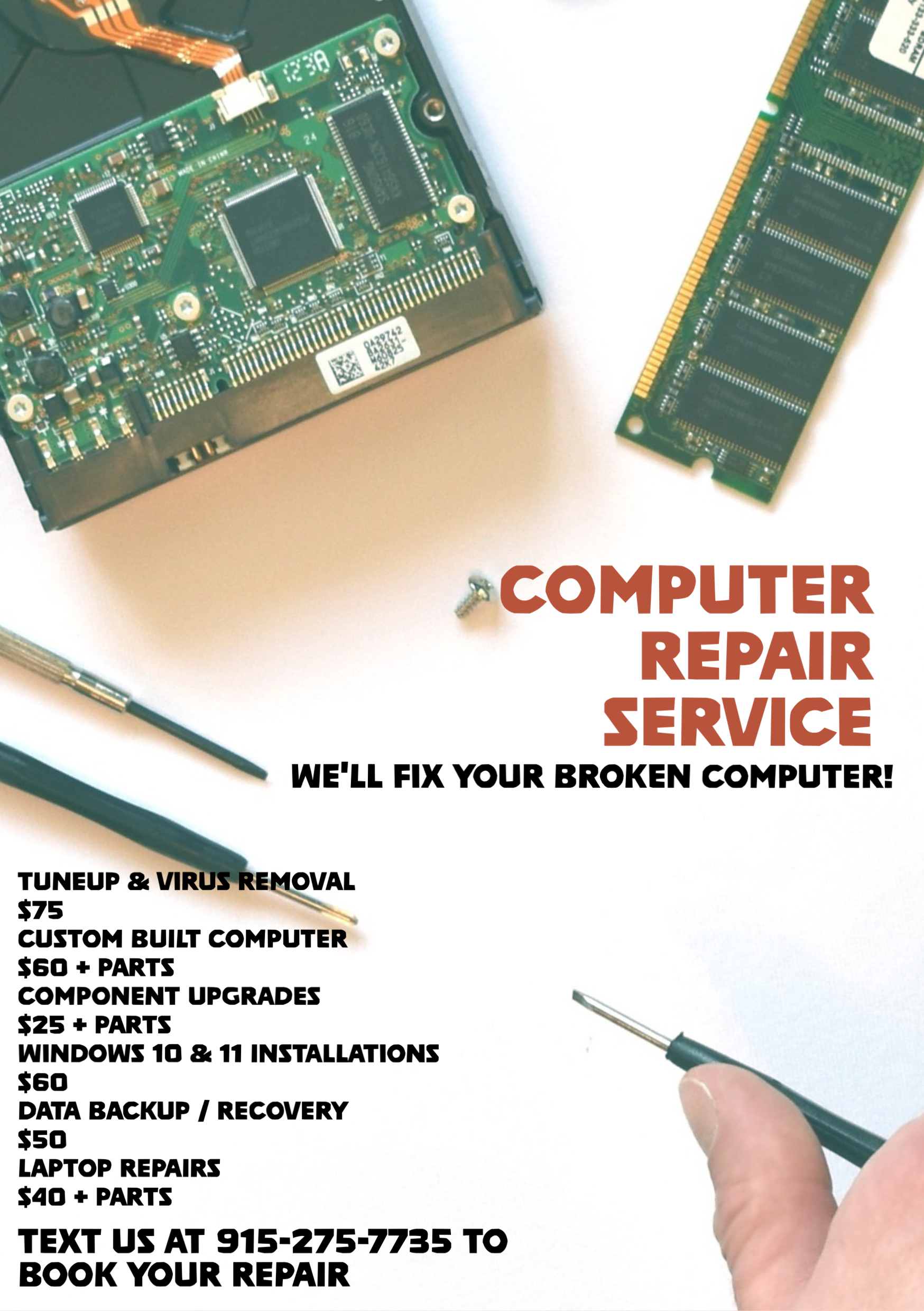 PC Tuneup
         -Remove unnecessary software
         -Free up space by removing files
         -Update Windows
        -Optimize Startup
        -Run Antivirus scan
        -Defragment PC 
   Computer Repair & Assessment
      We Test
      -CPU
     -GPU
     -SSD
     -HDD
     -Ram
  Solid State Hard Drive Installation
            Benefits of a Solid State Drive
    -More Durable
   -Faster
   -Easy to Carry
   -More Efficient
Solid state drives deliver faster load times for games, applications, and movies.
    Windows 10 & 11 Installation 
Fresh install of Windows 10 or Windows 11
    Computer Installation & Setup
Did you purchase a new computer?
Need help putting it together?
    Custom PC Build
PC building customized to your liking; starting with the case down to the hardware.
TEXT US FOR A FREE QUOTE
915-275-7735